We are pleased to announce that the Mainland Building Trades' 6th Annual Conference – Building Today's Workforce for Tomorrow, will take place Wednesday, April 17, 2019 at the Hotel Halifax (formerly Delta Halifax).
Our sixth annual conference will feature a number of presenters speaking on topics such as apprenticeship, diversity and inclusion in the trades, promoting, recruiting and building tomorrow's workforce, labour supply and demand, shifts in the national landscape and more.
We are pleased to announce that Rodger Cuzner, MP, Cape Breton-Canso will deliver this year's keynote address.
Learn more about the sessions – conference agenda.
Registration fee is $149 per person.
Registration Options:
To register online by credit card via PayPal, please complete the Conference Registration Form.
To register by mail via cheque, please download the registration form and return the form and payment to the Mainland Nova Scotia Building Trades office.
The conference is being held at the Hotel Halifax (formerly Delta Halifax). To book a room, please call the hotel directly at 1-833-357-8155.
Tickets are non-refundable after April 12, 2019.
If you have any questions, please contact Alison Casey at 902-450-1012.
Presenting Sponsor: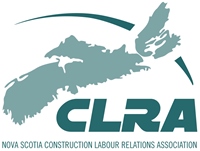 Break Sponsors:


Charity Gift Sponsor: